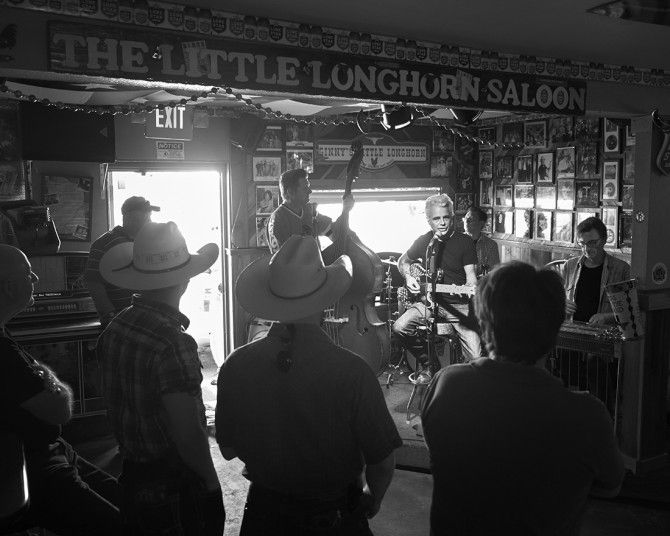 Holiday 2015 : Louisiana & Texas
On the road again, heading out from New Orleans to Natchez, on the Mighty Mississippi for a bit of history..our generous tour guide Julie at the helm, Milt at the wheel on the wrong side of the road….luckily the stormy weather had cleared up.
Natchez was a centre for the slave trade.
And the place where the wealthy Louisiana and Mississippi plantation owners would go to play.
The economy of the South was built on the Slave trade. At the end of the Civil War in 1865, 4 million Slaves were freed. While the homes and the architecture were so beautiful – it was very sobering to think about the history that developed this beauty. The scale of the industry was almost inconceivable to us – hence the history lesson below. The story of the colonisation of the Spanish, the French and then the English in the south was fascinating. Interestingly, accordong to Wikipedia, slavery existed in the Americas prior to the arrival of Europeans, as the Natives often captured and held other tribes' members as captives.
Abraham Lincoln was the 16th President of the United States, serving from March 1861 until his assisination in April 1865. Lincoln led the United States through its Civil War.
America's  bloodiest war and its greatest moral, constitutional and political crisis.
In doing so, he preserved the Union, abolished slavery, strengthened the federal government, and modernized the economy. Lincoln was also one of the founders of the Republican Party. The plantation owners built very grand houses in very close proximity to each other so that they could easily ride or take a carriage from house to house for teas, suppers, barbecues and dances.
We stayed in a beautiful B and B, and had a wander around the town before going to the Castle restaurant at Dunleith house for another great southern dinner, bottle of 2008 'Stag's leap' Syrah, who said the Us couyld not make Shiraz, this was a very good wine indeed. Milt had traditional shrimp and grits and Julie and I had crab cakes and salad. Highlight of our evening was our young waiter, who while nervous about decanting the Stags leap, was really interested in Australia…and as an aspiring tennis player wanted to get to the Australian Open one day. Further conversation tagged him as the valedictorian of his year and courted by 'Old Miss' college for an economics major….still further conversation found that he had a keen interest in wine, particularly champagne, he and a friend had saved up for a vintage Dom to celebrate Thanksgiving. (Interesting in the U.S. while the legal age is 21 for drinking, you don't have to be of drinking age to serve liquor. ) We think he will go far…..
 At breakfast the next morning, Christine who ran the B and B, shared with us some of her families experience of Katrina, she was still clearly quite effected by the experience, her house was in one of the worst effected areas and they lost everything….
Luckily they had purchased the Natchez house and so had somewhere to live, but they most of their possessions, their jobs etc and it took them quite some time to re establish. Many New Orleans residents felt they could not return to New Orleans and moved out to towns such as Baton Rouge, Lafayette, or further afield to Natchez.
So after our brief time in Mississippi we headed back to Louisiana this time to Cajun country….via the backroads, swamps and the Mississippi levy project, hardly seeing any other vehicles, we even headed out on to 17 miles of dirt road putting our trust in our GPS…until arriving at our destination Breaux Bridge staying at a wooden cabin with original bagged daube walls on Bayou teche ….right on the swamp.
It seems that Breaux Bridge development had come in around this cluster of cabins, we were surrounded by the usual Texaco, Walgreens etc but when you were in the cabin area it was a small oasis. The Cajun French influence was very evident in the town, very quaint. ..they were preparing for their annual crawfish festival….we were there to get a bit of Cajun culture as well as to go on a swamp tour of Lake Martin.
Lake Martin is a natural swamp, rich in bird life and other critters, including gators.
We met our guide Marcus, at the boat ramp, with his two amazing calahuian hounds. Calahuian are a Louisiana breed of hunting dog and these were really good specimens. We let Marcus know that we were all dog lovers, and they were able to come along. The tour was meant to be 90 minutes however we were on the swamp for nearly three hours, stopping to look at birds and wildlife, but also to hear Marcus' many tall tales and political rants….it seemed that he was kind of dropping out of US society, becoming a U.S. Sovereign not a US citizen….that kind of thing… Didn't agree with all his opinions, especially about how feminism has gone too far… But agreed with a lot of his stuff about ecology and the evils of Monsanto…..he was not a bloke you could have a rational argument with so we just enjoyed the banter, patted the dogs, and looked at the wildlife….alligators, turtles, herons, woodpeckers, we even saw some of the gorgeous pink roseate spoonbills that nest in the area.
It was a great tour, better than the mass tour experiences we saw going past us, as we delved into some of the narrower canals through the swamp and had the opportunity to see and hear about the ecology of the bayou. 
 After the tour, we had a barbecue at Poche's a huge meat place where one plate could easily have served a family of four ….then we headed in to Lafayette to rest before meeting up with Dr. Bob.
 Dinner… Crawfish……and corn…at a speciallty crawfish restaurant, Hawkes some way out of Lafayette in the middle of nowhere, near the town of Crowley where Dr. Bob grew up. Hawkes was reviewed by the New York Times as the best crawfish in the United States…
Dr. Bob has been known to eat 10lb…Milt and I shared a 5 lb serve with corn and a potato…the crawfish are broiled whole with spice….so it's a matter of rolling up your sleeves and getting stuck in !
 It was at the end of the season , so there were some quite giant ones with meat in the claws worth fighting for. The kids who were serving and some of the neighbouring patrons were intrigued by our strange accents and that this was our first crawfish experience…. Do you like it? They said, wide eyed, they had few Aussies in by all accounts. The Aussies loved it and the whole joint. Back in Lafayette we had a pecan toffee ce cream at Dillons, the local ice cream and malt joint and then checked out an Austin Afrobeat band at the Blue moon, local music venue, great atmosphere a bit like the Wheaty….band was good, great brass section.
Next day, breakfast at French press, then Milt interviewed Dr Bob for a future blog, while I checked out the local arts centre….they had some great kids programs….then we drove out to another neighbouring small town known for its oysters for lunch. Back via Phillipes wine store in suburban Lafayette, great selection and lovely people who moved from Burgundy to the US about 20 years ago – first to start a restaurant and then to Lafayette to educate the south about Wine !
Then back to the hotel for a quick rest up before the night's wine dinner. Just before dinner we checked out the Zydeco band playing in the town square, a regular Friday night community it's thing, excellent music and some great Cajun dancing. Great to meet the Lafayette wine appreciators and gastronomes – really enjoyed the local Spanish restaurant Pamplona.
Some excellent wines including a few of great Aussie wines. A Penfolds Grange, a Bin 169 and an early Molly Dooker. The food was a bit like being back in Spain but with an American twist!  Next day we bid farewell to Bob and Julie and headed out on the 'Interterstate 35' north to Austin. It being a long drive, so we turned up the chance of a Cajun breakfast at  Mahmou, we have to leave something for next time ! 
Saturday thankfully less trucks on the road 6 hours to Austin, including one hour at snails pace due to road works. Got into Austin just as down town was hotting up for Saturday night, Sixth st was closed to traffic, due to the Craft , food and music for Pecan festival. We found our accommodation, some apartments in down town….great location, somewhat frustrating time finding the right number of accommodation, sorting out the door code and the car space ….and the knowledge that it was not going to be a quiet night! Milt had started feeling crook that morning as well…. We got settled in, took in some of the sights at the festival, then went out for a quiet dinner at Second st…great pizza and salad….centre of Austin was like a giant party…very noisy but amazingly we did sleep.
Slow start to day…..then out to Ginny's Little Longhorn Saloon. Recommended by a young muso mate of ours Liam Gerner, confirmed by the Austin musos we spoke to in Lafayette…. for country music and chicken shit bingo. While waiting for the band we walked down the road to buy Milt some cold and flu drugs at the supermarket… You can get a whole range of  strong drugs …..eg. cold and flu, Nyquil,  right by the Merlot. We dropped into Taco Flat,which seemed like a chain franchise however was actually just a great Mexican place, excellent cocktails, and these amazing tuna tostadas. Taste sensation…as well as fish tacos.
The band had some great banter including frequent advert jingles for lone star beer and there was some excellent big hats and country dancing… I wished I had concentrated more when mum and dad watched Reg Lindsay's country hour….the place was packed… Then mid afternoon, the bingo was announced and a flood of people lined for tickets – we just missed out. There is an enclosure where a chicken walks around, the floor is divided into numbered grids and the winner is the holder of the number where the chicken shits. Never seen anything like it ! That's Ginny at the back right of the Chicken Shit bingo cage below.
That night further recommendation, the Continental Club for Haybale. A country band led by Rhett Volkert, great guitarist, many 'Les Paulesque' licks, amazing pianist who used to play with Johnny Cash and further dancing.
All partner dancing, many blokes who could really dance  and shared themselves round with the ladies…. Also amazing women dancers, very sought after….middle of the set, there was a whole crew of dancers  and some Australians who had been at Ginnys who like us had followed on to the Continental Club….didn't pressure Milt for dancing…but thought I would love to take lessons..
 Next day again slow start, then AM checked out the wanderlust yoga place opposite our apartment for the vinyasa class.. Warmed room.. It was OK , challenging as there was a lot of core stuff thrown in but not keen on warmed room though. After this we drove out to the Barton springs reserve as had heard about the pool there. It is a half man made pool also using a natural rock edge, fed from a natural spring and flowing out at one end to the Barton Creek.
There are salamanders living in the pool and many areas where there are reeds growing.
It is over 1/4 mile long and deep enough for a diving board at the middle. it is 65 F all year around and was really beautiful to swim in. Milt didn't feel up to swimming but enjoyed the sun and a book on the bank.
I did a couple of laps and had a go at the diving board….then off to lunch. We came across a funky bar cafe near Barton Springs called Shady grove…. for Americana food. Milt had catfish and I had the ribs…..really delicious yukon mash and steamed broccoli – heaven.
Got talking to the waiter, who let us know that he had been to Australia to play at Blues fest a couple of years ago…. he was playing in a funk blues band at the Continental on Tuesday night, so we got his details to check it out. Travelling with Milt is a great experience ….you get to meet so many people , as we all know he loves a chat. 
Home to rest, then thought we would check out the Elephant room jazz club for their jam night, from a tip that Champagne Jim had given us…and were not disappointed.
Rain forecast for our last day in Austin so we had saved up the museum day for then. Museums in Austin are all in the university area… Spent a couple of hours in the History of Texas museum with about ten school trips !
Then headed over to the art museum for a snack and more culture. Great space…..really powerful exhibit called 'Witness' about art and racial politics at the time of the Birmingham riots. Check out the Nina Simone clip part of the exhibition on You Tube.
 https://www.youtube.com/watch?v=fVQjGGJVSXc&list=RDfVQjGGJVSXc#t=31 
Home to rest up before heading out for a cocktail at the Driskill and then our last Austin meal at the Roaring fork. It was pouring with rain at this time, restaurant busy so we sheltered with more cocktails at the bar to await our table.. Milt got talking to a couple… We ended up joining them for dinner, before they raced off to get back for their babysitter and we headed out to the Continental again. Food at the Roaring fork was really good….. Excellent Texan steak and AM had slow cooked pork with avocado, black eyed beans and buttery tortillas, very tasty….luckily also the restaurant was at a hotel as we were able to get the valet to chase us down a cab… Like our town Adelaide  it's not a cab town….
Got to the Continental, for the band Barfield, that the waiter Johnny from Shady Grove plays guitar with… Very funky James Brownesque, the lead singer was off sick, but the replacement was very cool, and Johnny's guitar playing was way cool, much dancing and Milt developed his new found taste for bourbon. Reckons it was a bought on by the cold he had picked up somewhere along the way.
Farewell Austin, great town, would love to come back, music is phenomenal. We decided we must find out more about this 'Sister City ' thing Adelaide has with Austin. An exchnage of music would be a great thing to do. WOMAD or maybe the Fringe !
A bit more history we did not know. Milt's Advice…  "Pays to vist the odd museum and Art gallery while you are away. Much better than anything I ever did at school."
After Alaska Texas is the 2nd largest state in area in the USA and has the second largest population at 28+ million after California. That's more people than we have here in Australia and it's about the same physical size as NSW. It's also one of the larger economies in the world.
According to Wikipedia, Texas also has the 2nd largest economy in the USA after California. Its GDP is comparable  to the GDP of India or Canada, which are the world's 12th  and 11th largest economies, respectively. Probably about the same size as our Australina economy.
They often say Texans have a lot in comon with Aussies.
How's this for a poster I saw in the Elephant Jazz Club. A protest march to stop prohibition in Austin in 1920. They still have some funny laws relating to Alcohol.
I had done some research into Texan wine, turns out it's the 4th or 5th largest wine producing state in the USA. I had not been able to buy it by the glass, so I decided to call by a supermarketer and buy a bottle of an award winning Chardonnay. Got to the checkout, only to be told….. "I can't sell this to you sir". To which I replied, "No problem I have ID" (Theres' another story, I'll tell you one day). "No sir….. it's Sunday morning and by the state law of Texas I can't sell alcohol before church is out at noon." 
I know we have a problem with alcohol here, but I seriously doubt a law like that would get through here. 
Politically Austin votes Democrat, it's a blue town in a Red State.
'KEEP AUSTIN WEIRD' is a slogan they use in Austin.
You see it everywhere, even got it's own web site.
We agreed, they even play cricket there.
Described on one Austin web site as…. At last, a game slower than time itself.
Got to airport safely…. Best news…. Another point upgrade to Business Class….
Home now, hope to see you all soon.