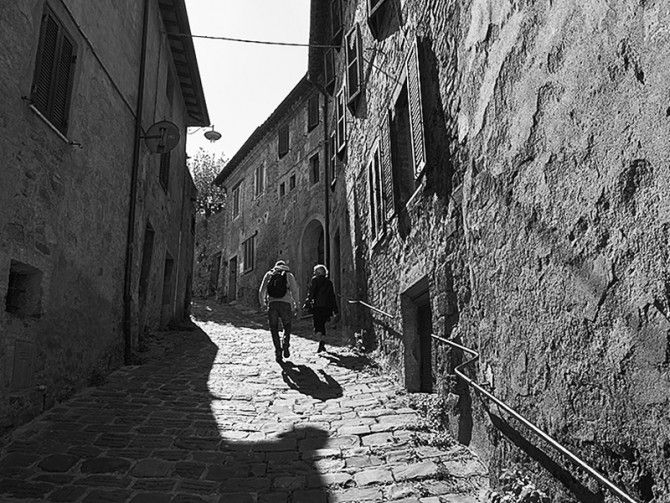 EU 2017 : London + Tuscany
London
Arrived in London some what wilted after a long flight on almost full plane – no chance of upgrades …..
Great to see Patrick and Caroline, who were once again fantastic hosts in their beautiful Richmond home. Patrick always keen to open something interesting for us to try ; including a very fine and surprising Lambrusco to prepare us for Italy…and Caroline making sure that we were well fed ! Since our last visit they have developed the taste for vegemite with tomato on toast for breakfast.
We caught up with Charmaine and she introduced us to her local music bar in Wansworth – tiny place very friendly excellent musos.
We also took the train to Nottingham to catch up with old friends Pat and Randy… interesting to hear about the depressing latest trends in British educational bureaucracy and also to hear hopeful stories about schools and teachers pushing back through the Arts. Nottingham had a good vibe for a place which has had its post industrial difficulties
Hunkered down most of the next day… Milt got a cold on the plane -and we didn't want it to develop… also really wet – we met up with a mate of Mick's Terry Britten for a mid morning coffee  and then went out with Chris Smith one of he UK's most highly regarded sports shooters, and his wife Sylvie who also live in Richmond.
Couldn't have a trip to London without a good trip to a gallery – we chose the David Hockney exhibition at the Tate Britain – also influenced by the reputation of the restaurant there and in particular its wine list. Would recommend a visit if you are there.
Italy
We flew to Pisa on Friday – with the goal of picking up rent a car late afternoon and getting to Grossetto to meet Alison and Claudio from de Vinosalvo wines for dinner. However… darkness and a GPS that was problematically set to go on back roads…. we didn't realise until it was too late … meant that we got into Grossetto about half past ten – a bit ragged. Found a hotel and a cheap pizza joint and crashed ..
Met up with Alison and Claudio the next day – at their beautiful apartment between Cinigiano and Castel de Piano in the Maremma.  Alison described it a bit like their shack up the river…. their weekender – however it has also been the base for setting up their vineyards, winery and cellar door set ups.
Fantastic hosts, Claudio and Alison showed us round the area – including their vineyards, winery and cellar door which are all in separate locations but not far from each other… Fantastically picturesque – views everywhere.
Here is the 'dream' site which has possibilities for developing winery and cellar door at the same location. The wine that Alison makes in the Maremma is mostly sangiovese , there is also a blend of sangiovese and shiraz … we love it and all their wines have also scored really well with Decanter! You can buy them in Adelaide at Parade cellars.
In Castel de Piano – Claudio introduced us to the Bulgari of butchers – where he bought this staggering piece of steak – the cut is called Bistecca di Fiorentina – it is famous throughout Tuscany – and it was delicious – cooked very simply on charcoal – just with some salt and oil.
Porto Santa Stefano.
We picked up Sam from the train station at Grossetto – and went to Porto Santa Stefano – just about the most southern point of Tuscany . Alison and Claudio were meeting with a restaurant owner regarding their wines and it was great to see this beautiful place – it was relatively quiet on a Sunday evening in March – but you can see how it would go off in summer time ! We stayed overnight here in an airbnb then headed back inland for Montefollonico.
Montefollonico.
Great rustic spot – not touristy at all – and fantastic restaurant on our doorstep. Thanks to John Greenshield for the recommendation to go to Montefollonico – much better than staying somewhere where you are dodging US tourists.
Beer each night at the same cafe : same time same place every night we were there.
Thanks Yvonne for the travelling shopping bag – I'm putting it to good use – need some simple vege soups to balance the restaurant eating !
John Greenshields recommendation for dinner : 'La Botte Piena'
Inside 'La Botte Piena'.
One of the best selections of wine we saw in the area.
Great food especially the duck.
We did day trips to Montepulciano and to Montalcino – great places – excellent wine… particularly the Brunello
We did an amazing Brunello tasting at an enoteca at the fortress at Montalcino – 6 top Brunellos bottle priced between 100 – 200 Euros. We of course arranged for some to be sent to Sam's place – free shipping in Europe and then will bring them home bit by bit…. Thanks Chris Carpenter  for the suggestion, could prove to be an expensive passion.
Cat's in the way.
Very stylish the Italians : great place for an office, The Wine News.
Great wine shop : Enoteca La Fort di Montalcino.
Pisa
After 4 days in Montefollonico and surrounds we head back to Pisa for an evening before catching early 6.40am plane to Madrid. Time for a pizza and of course for a cheesy photo!…
Sam ever the clown.
Off to Madrid >
ENDS.
Production & photography  : Milton Wordley
Transcript & edit : Anne Marie Shin
Website guru  : Simon Perrin DUOGRAFIK