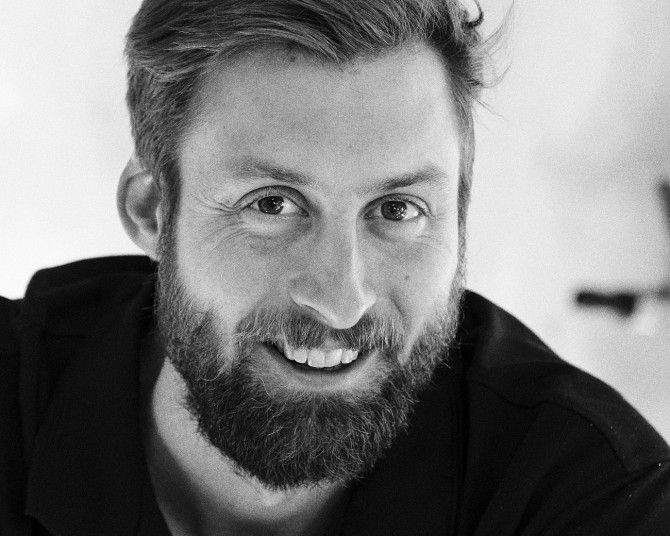 Tim Dolan : Peter Lehmann Wines
The 'Len Evans Tutorial' is mentioned quite often in these interviews.
Dux of the most recent, the 18th tutorial was Tim Dolan.
Tim is senior wine maker at Peter Lehmann Wines, and the third generation of his family to make wine in the Barossa, following his father Nigel and grandfather Bryan.
As he says in the interview,
"Looking back through the wines we tasted over the five days of the tute and the notes I made,  I'm thinking, that was something that I loved, why did I love it ? Is there something that I can take from that ?"
This vintage has been to say the least, very interesting, estimates put it down around 40% but it could be greater.
Not only did the Barossa have a very dry growing season with a very dry summer, they had significant frost in October which wiped out many of the growers.
I spent a day with Tim right in the middle of it recently.
One of my favourite wines is Peter Lehmmann's 'Margaret Semillon', not only is Tim very involved in making it, it happens to be one of his favorites as well.
The Len Evans Tute : How was that ?
Ian Hongell, our former Chief winemaker and Peter Kelly, who was a winemaker at Lehmann's had done it previously. There was always support from Lehmann's to go out and do as much judging as possible.
So once Peter Kelly had done the tutorial, he said, "Why don't you put your name forward and put your hat in the ring." And so, I started applying without really having a proper understanding of what it entailed.
I knew you were tasting the best wines in the world but really didn't know at that time just how in-depth and how amazing it would be.
I applied for 3 years before I got accepted.
If I applied for 10 years running I wouldn't have minded, I'd just have just kept throwing my hat in the ring – it's a once in a lifetime thing.
The day of the call up happened to be last year and I was shit scared.
It is absolutely amazing, the networking and the friendships that you make, not only with the scholars that you're doing it with or the other previous scholars, but also with the mentors like Ian Riggs, Ian McKenzie and James Halliday and such.
Also the sheer volume of knowledge that you learn …it's almost too much to take in within the 5 days, your brain is just swimming… but I guess for me it was about enjoying it as much as possible.
It's definitely broadened my palate and my knowledge.
I found myself thinking about that a lot more, about the wines I've tasted, how well they can age, what beautiful drinks they are.
I'm now thinking, how can I replicate that here at Lehmann's and try and improve the wines that we're making here.
That's probably the biggest thing I've taken away, looking back through the wines that you've tasted and the notes that you made and thinking, that was something that I loved, why did I love it?
Is there something that I can take from that?
Memorable wines during the Tute ?
How long a list do you want ?
The number one stand-out for me was the 1953 DRC Echezeaux that we had on an options night, at one of the dinners.
It was just stunning, must have come out of Halliday's cellar or out of the Len Evan's archives, just mind blowing, such a beautiful wine.
Sixty six years of age and in immaculate condition, that was a game changer for me to really see how well these wines can age.
Your family have been involved in the Barossa for generations, ever think of doing anything else other than wine making ?
I was born in 1985 opposite Seppeltsfield Winery, Dad was the Winemaker there at the time.
One of my earliest memories is one weekend when we were over at Seppeltsfield visiting the winery with our Labrador Angus to see Dad during harvest time.
They had those old gravity cellars and Angas actually fell into one of the fermenters… it was full of fermenting Shiraz.
Angus was dyed a deep shade of maroon or burgundy for a week or so afterwards, fortunately Dad was able to fish him out.
Dad later joined Saltram in 1992.
A few years later, the family moved into the Saltram 'Mamre Brook' house so Dad was working across the road.
Almost every day after school I would just go and see what he was up to, I couldn't be bothered sitting at home so I was always interested in seeing what was happening in the winery.
I never really thought of doing anything else other than becoming a winemaker.
Dad never talked me out of it, he never really talked me into it either.
I guess, he just wanted it to be like his childhood, a natural progression from a bit of an interest into something that was a passion, but it was never forced on me.
I guess, when you're immersed in it from a very young age, helping out in vintage time doing odd-jobs, hosing out grape bins or whatever it was quite intoxicating.
Obviously vintage is such a great time of year when growers are coming in and it's lots of fun and it's a good atmosphere so that's what really started it all.
The journey Peter Lehmann Wines ?
I took a year off after finishing school and worked a vintage at Yalumba in 2004 which was amazing.
From Yalumba, I went to California and went to harvest in Alexander Valley working under Michael Scholz, Peter Scholz's younger brother, in a small winery.
That was a great experience because I went from something the size of  Yalumba which is 20 or 30,000 tonnes to a small family owned winery in California that was 500 tonnes.
I was seeing how everything was being made from grapes to barrel whereas at Yalumba you're, sort of stuck on the one job because it's such a big operation.
In 2005, I came back and started my studies Adelaide Uni.
Back to California in 2009 for a harvest in the Napa Valley.
I deliberately wanted to stay as far away from the Barossa as I could once I'd finished university, not because I didn't like it but because I had an inkling that one day I'd wander back here in some capacity and so I wanted to get as much experience as possible.
I graduated in 2008, when the GFC hit, so there were zero jobs for full-time winemaking in the Australian wine industry.
I just set about doing as many vintages as a cellar hand and a vintage winemaker or whatever as possible and ended up in McLaren Vale at Kangarilla Rd for a couple of harvests, then travelled to Ontario in Canada.
We got to 2010 and I'd been moving around for two-and-a-half to three years. It was such a transient lifestyle and I was pretty keen to just settle down a little bit and actually spend a full year at a winery somewhere.
I literally did a scatter-gun approach with my resume and put it out to as many wineries as possible.
Fortunately Andrew Wigan gave me a call, I went in and had a chat with him and landed myself a 12 month contract, backfilling someone's maternity leave for the 2011 vintage.
After this I went to Ontario for a vintage, then came back and started at Lehmann's.
I was incredibly lucky. I've always been in love Peter Lehmann Riesling, and their reds but particularly with the 'Margaret' Semillon.
It's not only the wines, but the history of the amazing Peter Lehmann story.
Anyone who grew up in the Barossa knew the PL Story because it affected so many families in the community.
I knew the story quite well but didn't fully understand how big it was until I started working for Lehmann's full-time.
I was really digging in and learning from Andrew Wigan and Peter Scholz and hearing their stories, and finding out first-hand how tough it was.
It certainly wasn't easy.
Your role as senior winemaker at Peter Lehmanns ?
Since I joined Lehmann's in 2011 I have been mainly focused in the winery, learning initially under Andrew Wigan, Ian Hongell and now Nigel Westblade, the winemaking side of things, particularly with white wine.
This year Nigel asked me to step out into the vineyard and learn more about that side of things during vintage.
As a winemaking team we're quite focused on the day-to-day activities in the winery and it's very difficult during peak vintage to get away into the vineyards, which is really important.
Nigel said to me,
"All right Tim, you spend the majority of your time in the next two vintages out in the vineyards, learn as much as you can from Tony, then spend the afternoons back in the winery trying to pick up the pieces. Peter Scholz will be there as your mentor and guide."
It's a great thing that Pete's with us at vintage, he's a bit of an anchor for when we run off at a tangent and then he might say,
"Hey guys, that's not the way that you should be going."
He's very diplomatic so he's good at steering us back onto the right course.
At this time of year we lean on him quite a bit, particularly with things like the 'Margaret' Semillon.
He still has a big influence on how it is made, having overseen it for the past 30 years.
He's really important, been with the company for over 40 years I reckon.
While I've been into a lot of these vineyards before, to be able to visit them multiple times during the ripening period has been fascinating and I'm leaning on Tony Marshall, our viticulturist quite heavily.
This is now his fourth vintage with Lehmann's and he's obviously with the growers 24/7 at this time of the year.
My job is to really assess the fruit quality with Tony and come up with the decisions on when to pick and grading.
We need to try and make sure we maintain the quality that we want.
When Peter Lehmann set it all up, it was based on the growers, nothing more than a hand shake.
A lot of it today is still a hand shake agreement, you would be very hard pressed to find something actually written down on paper unless the grower has specifically requested it, but often it's just an ongoing verbal agreement.
How's this vintage looking ?
It's still early days but I would say we are down around 40% but it could be greater.
Not only have we had the very dry growing season with a very dry summer.
We also had significant frost in October which wiped out many of our growers in the northern districts so they've really struggled to bounce back.
Also as you saw this morning, a lot of our growers are in Light Pass and Ebenezer where there's a significant risk of frost every growing season.
Influences ?
Apart from my father and grandfather, and the PLW head winemakers there's been quite a few.
Peter Scholz has been a real mentor for me. Not only in the workplace but outside just providing guidance when required, he's always a pretty cool, calm and collected character.
I think his 'Willows' Semillon is one of Australia's greatest bargains.
It comes off the same block that we make our 'Margaret' from and he treats it very similarly in his winemaking.
I'm really thankful for PJ Charteris he's given me a big leg-up in terms of judging.
PJ was at Brokenwood, now spends most of his time in New Zealand as well with his Charteris label.
I feel like he backed me when I was starting to get into the judging side.
He took me under his wing a little bit and helped me along which was great because I really wanted to do as much judging as possible.
Steve Pannell was the reason behind how I got a job at GD Vajra Winery in Barolo because he worked there.
He did vintage there many years ago and became great friends with Aldo Vajra, from then on they've had a stream of young Aussie winemakers come through to help out for the harvests.
In 2012, I was lucky enough to be one of them which was just an incredible experience.
Thinking back, for Steve to go and do something like that and step into a winery in Barolo and say,
"Hey, do you want me to work for you guys?" ….it was pretty cool and it certainly opened up a lot of doors for the next generation to come through and learn a lot from the growers and the wineries in Barolo.
I don't know Steve very well at all but he definitely opened a few doors for me.
The great thing about most wine regions and particularly the Barossa.
Here there are so many characters and the community spirit is so great that there's almost an infinite amount of people that you can call upon, have a chat, have a yarn, have a beer.
It's unique in the wine trade.
What style wines do you make and how would they compare to your Father and Grandfather ?
For starters, from the way that Dad tells me any young graduate out of Roseworthy was pretty much thrown into the fortified winemaking role, which certainly was the kick-start into his career as the fortified winemaker at Seppeltsfield.
These days there's not a lot of fortifieds being made so in terms of style, I don't think things have changed a lot.
Dad and I have talked a fair bit about this, I don't think I'm doing anything drastically different to the way he was doing it back in the 1980s and 90s.
I think, we went through that phase here in the Barossa of picking quite high baumes however we've steered clear of that, we're still looking for richness and fullness of flavour but without hopefully going into that 'Jammy' spectrum.
Lehmann's have never gone into that spectrum, the style of the reds at PLW have remained relatively consistent however if there is a perception about Barossa reds being big, bold and rich, then we need to also make sure that we're making wines that people are going to be enjoying.
I'm loving the move to lighter Barossa Grenache wines.
I'm hoping it's not a trend, I want those medium-bodied, savoury styles to stick around, wines that people go to when they don't necessarily want to grab something that's going to blow their socks off.
Grenache is a wonderful variety.
I think it fills the hole when you don't necessarily want something rich with high alcohol.
You might want to chill it for a little while in the summer months, as the Spaniards do.
There's nothing better than a chilled glass of red on a hot day.
Well, there is something better…
A glass of cold Riesling.
Dolan Family Wines ?
It's a small family run operation.
Dad started it in 2007, so our first vintage was in 2008, I have been sort of Dad's lackey for the past last 11 years, mostly I helped with any decision making on the winemaking but the day-to-day operations are solely run by Dad as I'm pretty pre-occupied here at Lehmann's.
It's good fun, our whole family is in on it in some capacity.
I have two younger sisters, neither are in the wine trade but they pitch in when needed.
Mum pitches in by drinking most of the Riesling that we make. She won't like me saying that.
Climate change : what would you plant now ?
If you could do it… I would plant 60 year old bush vine Grenache, if that could sprout out of nowhere, that would be fantastic.
Sadly, a lot of that was pulled out during the vine pull in the 1980's.
The stuff that has survived isn't going anywhere, particularly now that we've seen a Grenache revival.
Good Grenache just needs time.
We are making it better now, picking earlier, not making it like a Shiraz, that's probably the fundamental thing, almost treating it like a Pinot in terms of fermentation and barrel management.
Sustainability ?
This vintage is down it's going to be difficult for all of the growers.
Peter Lehmann's foundation was built upon its relationship with its growers and we've always had a majority grower focus in terms of the grapes that come in and volume.
If they're not growing their fruit sustainability then we can't carry on making wine.
So that's why our Grower Liaison Officer, Tony's job is so big. He's also a viticulturist, so he has two roles.
He's providing viticultural advice to the growers and also organising and scheduling everything during vintage.
As we saw this morning when he had about 78 phone calls and 43 text messages.
He's trying to help these growers maintain good quality and also a decent yield because they need that to be sustainable.
The old growers are saying that we are starting vintage much earlier, grapes wouldn't really start rolling over the weigh bridge until March for the most part.
Now we would be starting just after Australia Day, late January and early February.
Shiraz is ripening a lot quicker, so in this year we haven't had that long ripening phase as things have come along very quickly, we've had to react quickly as well to get them off the vines.
Every year is so different, since I joined in 2011, we've had floods, drought, fires, you name it, nothing is consistent.
Fortunately, we've seen some great wines come out of it over the years but you just never know what the following year is going to bring.
I think everyone's praying for rain, but if we don't get that then we're going to need to make sure that we've got good water allocation to help the vines to have a sustainable crop.
It is ebbs and flows… in 2017 we had record rainfall and incredible crops, 2018 was about average.
Favourite wine style ?
Without a doubt Riesling, I love it for its purity, the winemaker's hand can be minimal in Riesling, you get a fantastic reflection of the site of the vineyard and the region that it comes from.
It's not only a beautiful drink when young and fresh, wines like PLW Wigan and many others age incredibly well.
The first Wigan or what was our Reserve Riesling before it was re-named in 2003, are drinking beautifully many years on, it's an amazing wine.
The fruit is sourced from whatever we think is our best Riesling vineyard each year, a few vineyards have consistently been in the mix.
And now it's under screw cap it's even better.
I also love some of the Western Australian wines, their Cabernets and Chardonnays are incredible, they are kicking goals for me right now.
I think the Clare Valley is still making some incredible Rieslings that just seem to age forever.
Pikes 'The Merle' is one of Australia's best Rieslings, it doesn't really get a lot of press, it sort of flies under the radar.
Anything else you would like to say ?
I'm now travelling a bit, when you step outside of the country, you promote Australia first.
It doesn't matter where you are and then you can start drilling down to the State, the region, the wines but you've got to start with Australia first and tell that story.
Take Peter Gago for instance.
What he's doing for the whole Australian wine industry has been amazing, I give full credit to him.
ENDS.
Production, interview & photography : Milton Wordley
Transcript  : Libbi Curnow
Edit : Anne-Marie Shin
Website guru : Simon Perrin Version Design