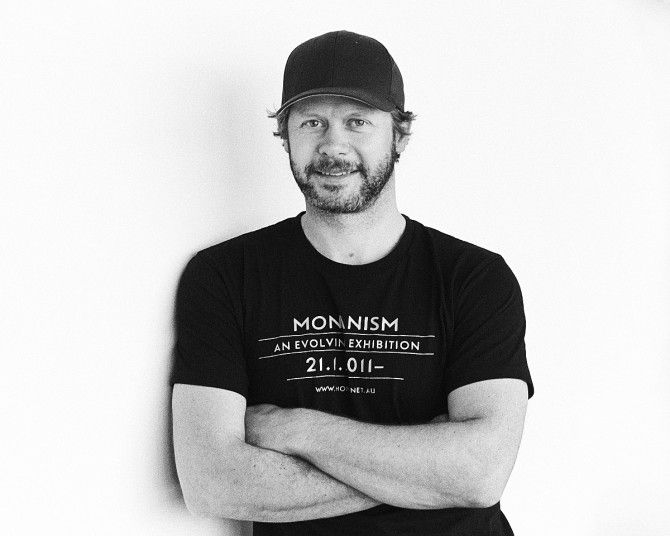 Peter Dredge : Dr Edge Tasmania
The Adelaide Review 'Hot 100 Wines' were judged recently at the Regency Park TAFE in Adelaide.
These awards are a bit different from others.
Judges are not all wine makers, they are wine boffins from diverse fields. Wines are judged on style, and drinkability or what some might say, wines the people want.
Top wine this year was a 2016 Adelaide Hills Pinot by Shaw & Smith.
Chief judge this year was Peter Dredge.
Peter or 'Dredgy' as he's commonly known is based in Tasmania. He's been involved in wine for over twenty years, both in Tassie and his home state of South Australia.
Here's his story so far >
Your early life ?
I grew up in Adelaide, went to school here. Played a lot of sport, even made it into the under age team at the local SANFL (Aussie Rules) club Sturt.
In my last year at school I sustained a substantial head injury.
Wrong place at the wrong time.
I was hit in the head with a discus at athletics training, effectively my left ear is permanently deaf, it rings and I have a mild balance indifference.
It took me three months to get my walking and coordination back under control. That effectively ended any hopes of me playing amateur or semi-professional sport which had been my goal.
My academic focus was on exercise and sports science, one of my goals was to work in Physiotherapy.
Why Wine ?
There was no family history in wine.
After I matriculated I enrolled at Uni to do science, but took a gap year before I started the degree.
Someone suggested I should think about doing harvest at a winery. I was 19 and even though it was long hours and you worked hard, the money looked pretty good.
As in the case in Adelaide, my sister was very close with Brian Croser's daughter Penny, our parents talked and I ended up with a job at Petaluma for harvest.
To be honest, after the accident I was quite depressed, I really had no idea what I wanted to do.
I got thrown into the lab at Petaluma, and did some cellar work as well.
I had planned to do that vintage and travel around Australia.
I didn't end up travelling and stayed on at the winery.
By this stage Brian Croser and his colleagues particularly Con Moshos and Anna Martens had got their claws into me.
It was 1998, I never really looked back, started the science degree and then switched the degree over to winemaking at Adelaide Uni – (Bach Ag Sci (Oen).
It was 20 years ago and while I'm not a big believer in fate, when I look back now there was an opportunity given to me, as pointed out to me by my mother, when I thought all my opportunities had been taken.
After being at the collegiate school of St Peters and you've got your head up your arse, it was hard work and I copped it from everyone, tried to leave, got encouraged to come back.
Working with these very inspiring people was really quite a revelation to me at the time.
Early career in the Wine ?
After I graduated I worked at Petaluma for quite a while, during my time there I was encouraged to travel.
In 2005, I worked a harvest with Dr Loosen in Germany.
My passion at the time was very much focussed on Riesling and Sparkling wine.
Working vintage in Europe was a real game changer for me. German riesling winemaking was effectively the opposite of what we learnt at Adelaide University as far as Australian wine styles being fruit forward and ever fresh, and to me in Germany it was effectively oxidising everything and making it in a bath tub. But the German rieslings were absolutely stunning.
It threw everything I'd learned out the door.
Those wines opened my eyes and got me thinking there's got to be a reason for it. At the end of the day there is no reason, everyone just has different ideas and they are mostly scientifically proven.
I came back with a head full of ideas.
I was by then in a senior role at Petaluma and started down another pathway, which led us to the Petaluma 'Project Company'.
We started to delve into those more experimental styles it was all based on some of the methodology I had picked up with Dr Loosen.
They were exciting and rewarding times.
The Hot 100, comments on this years judging ?
The judging was great. I'm really happy with the results.
I first judged the 'Hot 100' under James Erskine about five years ago.
I'd done a lot of traditional judging, this was the first time I'd been introduced to judging on style, and drinkability or what the people want.
I was also introduced to other judges from food and wine not just winemakers : they contributed a lot, it just worked really well.
We invited judges to judge with respect of the consumer's palate and not get too bogged down in the technical aspects of wine making.
It has also taught me not to take it too seriously.
As this year's chief judge I tried to emulate what James had started.
On each panel we would have someone with a very strong wine-making background, with someone like a publican or a sommelier and someone else who is a chef or in food.
In the past we've had Sake importers, chocolate makers, people who have a palate who can help us describe the wine and build a whole new vocabulary and understanding of the wine.
We had 1300 + wines this year.
This year I'd say there is a really good balance and combination of what I'd consider traditional and contemporary.
The group of judges this year is considered by some, as the more progressive winemakers and most certainly sommeliers and chefs in the country.
They have been very outspoken towards the new approach to winemaking.
Producer and region wise, we've also got a very good balance, old talent and also some of the up-and-coming winemakers like myself who weathered the storm of graduating in the 2000 's, witnessed the whole industry crash and then stuck it out to become the next generation of winemakers.
I'm really happy with the 'Top 10'.
I would have liked to seen a few more whites, maybe a sparkling in there, but I'm only half a vote at the end of the day.
The move to Tassie ?
I'd been at Petaluma for the best part of 12 years including 4 years full time study and I really felt I needed a change.
To be honest I'd still be very happy to be there, and I was very comfortable living in Adelaide.
I just didn't want to die wondering, so I resigned in about November 2009.
I didn't have a job to go to… My contingency plan at the time was to look for work in cool climate areas.
I was looking for work in the Yarra, Geelong, Gippsland or Tasmania.
By this time my interest in Pinot Noir had started to build and I figured if nothing panned out I would go and volunteer myself with Stephen George at Ashton Hills.
Stephen was a long time friend of Petaluma and had suffered the tragic loss of Peta, our favourite, earlier that year.
I thought he could do with a hand if I was free. I felt confident with white wine and sparklings.
I thought the rite of passage was to then go into Pinot Noir and the mysteries of heavier styles of winemaking, most notably some Italian varieties.
At the same time I was a judge on the AWBC export approval panel.
That's the controversial tasting panel that decided on Export eligibility and those sorts of things.
I won't go into all that, but Sue Bell  from Coonawarra was also on the panel.
We became very good friends and I told her about my plans.
She was also good friends with Fran Austin at Bay of Fires.
Sue told me Fran was going on maternity leave and there might be a position down in Tassie.
Long story, short version, I spoke to Ed Carr, who I was consulting for some help on Lion Nathan sparkling wine production options, and threw my hat in the ring for a nine month gig.
So within 6 weeks I was wrenched away from the thought of Ashton Hills, I had another job, was on a plane to Launceston, and moved to Pipers River, living on site at Bay of Fires winery and vineyard.
I think it was January 2nd 2010, and I was thinking… "what the hell am I doing"…. I was very, very passionate about wine and wine production.
I was starting to explore global styles and trends.
The maternity leave contract turned into two years .
Fran was developing her own brand, Delamere, just down the road at the time, she eventually resigned to focus further on Delamere and I was offered the permanent position.
That's how I went to Tasmania… must like the place.
I'm still there.
What were the early days like in Tassie ?
When I started at Bay of Fires I was the senior winemaker and site manager.
I was introduced to Paul Lapsley, Ed Carr and Tom Newton, these three guys who were incredibly professional.
I was to work with 13 growers all across Tasmania.
Suddenly I was in a car with these guys and Fran meeting all these growers, looking at clones, soil types and learning about the sub-regions.
These growers were often sheep farmers, or dealt with a range of agriculture products, grapes being one of them.
They all left after the week and I remember just sitting there thinking it's on, it's really on.
I was overseeing sparkling, vineyard, picking decisions, development, grower relations everything.
We were probably doing about 1,000 to 1200 tons, half of that was sparkling and Ed Carr would make all the sparkling back at Reynella.
I'd oversee picking and pressed juice which would all be loaded onto trucks and sent back to Reynella.
It was the other 500 to 600 tons I was concentrating on, that was table wine  – Riesling, Sauvignon Blanc ,Pinot Gris along with Chardonnay and Pinot Noir being the flagships with potential contribution to the Eileen Hardy blends.
I was confident with all these varieties except Pinot Noir, that was the challenge, and I was very nervous about it.
Many highly regarded mainland producers have crossed the Bass Strait, what do you see are the benefits of Tasmania ?
I come back to the days of Peter Dawson, Ed Carr and Ray Guerin, roaming around Tasmania in the early 90's, looking to buy land or purchase fruit for the then Hardy's and now Bay of Fires/House of Arras.
They were approaching farmers asking if they wanted to diversify into growing grapes.
Ed Carr thought it was the best place to make sparking in the country bar none.
So those guys had a really incredible influence on the Tasmanian wine industry back in the 90s.
The thing that always fascinated me about Tasmania, is it's always been considered one GI, one geographical indicator.
I figure the distance between the Clare Valley down to McLaren Vale was the same distance is the Tamar Valley down to the Huon Valley in Tasmania.
Throughout South Australia we had all this diversity and different GIs and it was similar in Tasmania from the north to the south to the east, incredibly diverse.
That was the framework of 'House of Arras', it's around the tapestry, taking different subregions and parcels from Tasmania and then blending them into a master sparkling… and I was completely sold on that idea.
Tasmania is so diverse and there is so much potential within these small subregions and so much potential across the whole island.
On the other hand, I like the fact that it is one 'GI' and every body keeps it very close to their heart.
It's more a team approach to this brand Tasmania. There are so many nooks and crannies and little places to get lost in.
I figure that cool climate and the notion of quality along with sustainability in the current environment is the attractive quality for mainland producers heading south.
It's not dissimilar to many Californian producers heading to the northern, cooler climes of Oregon in the USA at the moment.
Single site or Blends ?
On reflection, when I was at Petaluma I was sold on single vineyard wines – I was completely convinced.
When I came down here and was involved with Hardys, especially the HRB series, things changed a little.
We'd have these blind tastings : they'd throw the wines in front of us and say "Which wine is the best?"-  invariably it was the blend.
And the one we thought was drinking the best was often also the blend, very similar to what we just judged at the Hot 100.
Arguably, the best wine on the table if we were talking drinkability, was always the blend.
I am equally impassioned by both theories. I love the merits of single vineyard and it will always be my foundation but I am also just fascinated by people like Ed Carr, Tom Newton and Paul Lapsley blending the subregions not only Australian but in particular Tasmania.
In a funny way, not dissimilar to Max Schubert with Grange.
Good old Hardy's marketing, the Pepsi Cola to Penfold's Coca–Cola.
I'm quite a passive person when it comes to these sort of the things and I probably don't have the balls to sit there and say this is better than the other ….I like to just explore all of it.
What wines are you making ?
After 20 years I have gained enough confidence to release my own wines.
Wines which I believe truly express me. I've come full circle.
In a nutshell it's Doctor Edge Pinot Noir.
I decided to focus on Pinot Noir because taking the plunge to make Bay of Fires Pinot Noir and supporting its continued success was a huge challenge for me and one I believe was  successful.
I believe it can be Tasmania's most distinctive variety, if it isn't so far, and I want to be involved in its development.
My portfolio is 50 cases each of single vineyard, single clone wines from the Tamar Valley, the east coast and the Derwent Valley sub regions of Tasmania.
I also have around 300 cases of a blend of the three.
Selfishly, it's to satisfy both my winemaking upbringing and philosophies and for the wine nerds who want to chase it down, that's fine.
I've just released these wines. There's been an incredible response, much greater than anticipated.
It's all on trade and a little bit on-line.
I anticipated the 600 cases rolling out over nine months to give myself some breathing space, but they sold out in nine weeks.
I went through Sydney and Melbourne then onto Adelaide and conducted some trade tastings.
I said to the people I showed the three single vineyard wines too, "I'm not telling you one is better than the other but the soil type and or micro-climate is the biggest difference between the three wines , you've got gravel soils from Joe Holyman's vineyard, volcanic from the east coast, amd mostly sandy from Meadowbank  in the Derwent Valley."
The three Pinots are made exactly the same way, same clone, minimal oak. I'm trying to make a wine that's as close as I can get to expressing that site.
I also tell everyone they are all the one GI, and as I mentioned this is the same distance as the Clare Valley is to McLaren Vale.
You've got the individual clones that work really well.  I love all these wines, they are a truthful reflection of the vineyard and the grower, with minimal influence from me.
Then we have the blend where I use other clones from the same vineyards and employ a few wine making techniques that I believe enhance the fruit on offer. I start to get more involved personally.
I went on this roadshow with the wines, I asked everyone I met along the way which wine they preferred, it was really quite interesting from somms to newbys, to winemakers, to who ever was there, it was almost equally split between the four wines.
Right now I like the blend because I have had more influence over its style and I'm a narcissist.
I've just been in Oregon trying to do the same thing over there.
Winemaking for me at the moment ? I just love it – it's a small but multi faceted expression of myself.
Your brand name 'Dr Edge' : what's the back label ?
Dr Edge was a nickname given to me to my by a few people early on at Petaluma in the late 1990's, Con Moshos claims it.
It was just a nickname for me when I was a cellar hand.
At the time I'd come out of a pretty dark place from the accident, was very quiet, very reserved and very nervous about what the hell was going on.
The theory was, I was so passive that I was right on the edge of something.
Going postal was one thought. As was the school yard mentality in the Petaluma cellar depending on the day. Dr Edge, it just sort'a stuck.
I have only ever been known as 'Dredgy', never as Peter. When it came around to my own label I had a few ideas for names.
Dr Edge was the first nick-name I had in the industry.
It is a bit like an alter-ego, almost seems like a different person making these wines after 20 years of following instructions or interpreting a clients vision of style, but in this case, after all this time….. it's actually me.
The label artwork ?
The artwork on the front is based purely on a music album cover.
I would consider myself equally as passionate music. Mostly based around soul, jazz, funk, hip-hop the those sorts of.
An album I used to listen to at Petaluma was called 'Headz,' it was an experimental instrumental hip-hop album, had all these DJs and artists like The Beastie Boys, DJ Shadow, Nightmares on wax, Massive Attack.
It was the start of the very early lounge movement of the 90s in the late 90s.
The album had this beautiful and dark artwork cover, it was incredible and I just loved it so much, I used to sit there and daydream thinking if I ever , had my own wine that was the label I wanted.
In 2012, I managed to track down the artist. It turned out to be one of the artists from the album.
I found a piece similar to the one used on the cover, by the same artist and was available in an Art Gallery in Bristol.
I paid a hell of a lot for the original piece and shipped it over to Tassie.
I talked to the artist and the gallery and got permission to use the artwork on a label.
So now I send a case to the artist in Bristol every year in exchange for being able to use his original artwork on the label, with permission to use some more pieces in the future.
He has contributed to Mona's 'Dark Mofo' event and is talking about coming over as he loves Pinot and wants to look around Tassie. It's just bizarre, and a dream come true. You never know until you ask.
Where are you based ?
I live in Hobart and I make my wines in the Moorilla facility at Mona.
Apart from Dr Edge, I'm also a one-third owner in a couple of other ventures.
When I left Bay of Fires, Gerald Ellis asked me to join his family business 'Meadowbank', a beautiful opportunity, all single vineyard wines.
Plus another small label called 'Brian, which I share with Joe Holyman of Stoney Rise and Mike Bennie, an arsehole journalist from Sydney.
Influences ?
Plenty, I'll put it into sectors.
Brian Croser, Con Moshas and Anna Martens in the early days at Petaluma, Croser was the fundamental professional and a great mentor.
If you challenged him and you had a valid scientific argument he would respect that and listen, if you didn't come prepared he'd tear you apart.
Moshos was in the background saying "Dredgey, do not take the industry too seriously" and Anna Martins was a great influence in the way she conducted herself and gave me more chances than you'd normally give an 18 year old "head up your arse" teenager at the time.
I had an amusing time and maybe learnt a bit from Aaron Brasher and Andrew Hardy on the promotional side at Petaluma, after Brian and his fellow investors were forced, in a way, to sell up to Lion Nathan.
Rolling onto the days at Hardys' in Tassie .
In their own individual ways Ed Carr and in particular Tom Newton and Paul Lapsley were incredibly influential in their attitude towards making wine, and how technically astute and generous they were with their wine knowledge –  the bottles these guys brought to the table : they were amazing.
The Len Evans tutorial I did in 2010, which at the time I felt I was a little young or under prepared, but it was an incredible time for me.
I'm a huge believer in that if you are going to criticise something you've gotta know it, or learn it first before you hit out.
Nothing gives me the shits more than people criticising things they don't understand or know anything about.
Mike Bennie was very good at teaching me that. I loved his approach to wine and the way he could demystify it.
Joe Holyman, Mike and I wax lyrical for hours and what's happening and what's about.
A bizarre ego tempering love triangle. Or at least we try and temper egoes.
Sue Bell in her approach to winemaking and her humility. Being a fellow Hardy's alumnus and starting on her own thing, she's a good friend and such a lovely person.
Then you've got your everyday influences, and I know it's a bit of a cliché, but I was born with three older sisters and a mother… so I was born to listen.
I would always contribute as best I could but I was also mindful of listening to people –  if people are talking and they have something to say you listen and you don't interrupt.
Then of course my lovely wife or fiancée and mother of my child who works in prosthetics.
She spends a lot of time helping people less fortunate.
There's nothing like the stories of injuries and the rehabilitation of people she helps, to put this whole wine thing in perspective.
When wine friends come over we tend to get carried away with it all, and all the talk is about wine, she just looks at us and says "Its only bloody wine get over it….."
So just forget everything I just said and carry on with something more important.
ENDS.
Production, interview & photography : Milton Wordley
Transcript & edit : Anne Marie Shin
Website guru  : Simon Perrin DUOGRAFIK