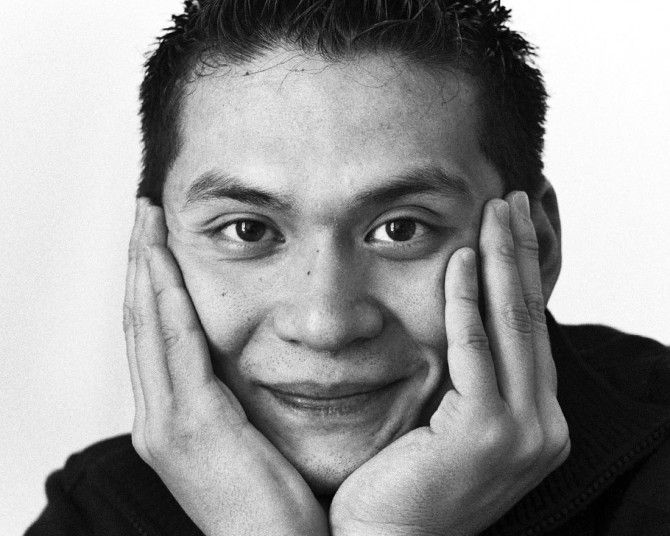 Mathias Camilleri : Chaîne Young Sommelier 2015
Adelaide recently hosted Les Chaîne des Rôtisseurs, 'Concours International des Jeunes' (International Young Sommelier Awards) for 2015.
Mathias Camilleri a 27 year old Frenchman working at London's Medlar Restaurant won the award from a field of 14 from as many countries. Heidi Mäkinen from Restaurant C in Tampere, Finland was the runner up, while Australian Mattie Cianca of Melbourne's Attica won the Bronze award.
I have always thought a good Sommelier adds to any dining experience.
I spoke to Mathias after his win. His answer to my question about why he does what he does, is one of the best I have heard so far. Here is his story.
You were the winner of the 'Chaîne des Rôtisseurs'  International Jeunes Sommeliers Competition . Congratulations ;  how does it feel ?
It is a big relief to have won this fantastic award. I had to work very hard to reach it and I am very happy about it. Plus, two of my wine mentors have both won this competition so I definitely wanted to make them proud.
What was it like to compete in this International competition ?
I flew out from London and was here for only five days. For three days we were competing. It was intense, it was long and very stressful.
You are here but somewhere else when competing. It was a fair competition with a very good approach. The organisation was great. I would have liked a little more Australian wine, but it's an international competition, so that was fair. There were 14 competitors and there was a very friendly atmosphere.
But during the competition it was the competition, I just wanted to focus on what I was here for. But after it's all over we all went out for a drink. At the end of the day someone has to win, luckily for me it was me but we were all in the same boat and each of them are people I enjoyed being with for the week.
Where are you the sommelier now  ?
I'm at Medlar a neighbourhood restaurant, in Chelsea, South West London.
I'm very lucky the two owners (the head chef and the restaurant manager) both have been very supportive of my preparation.
They are people who love what they are doing, they understand the importance of wine. They understand the importance of having great sommeliers. They push everybody to be their best. I really appreciate their help. Without them I would not have been able to prepare myself in the right way to win this competition.
How did you get involved with wine ?
After my graduation I was originally doing music. Then I was travelling in Asia. I was in Macau. My heritage is Singaporean, my surname is Italian, my father is French/Italian and my mother Singaporean. While there, I met some people who were into wine. Being away from France I became very nostalgic about French food and the wine. For some reason I stopped the music and thought about being a sommelier. Then I went back to France and studied to be a sommelier. Before that I had no interest in wine, I was a normal consumer. Growing up in Paris, it was a piece of cheese and some red wine, just normal stuff. Being French you're expected to know everything of wine, the reality is we just like eating and drinking without really caring.
What was your early life like ?
I was raised and born in suburban Paris. My mother and my two brothers are still there;  I'm the only one that has gone away.
How do you describe your role as a sommelier, and do you work closely with the chef ?
In a restaurant the hero is the chef, people come for the food. As a sommelier what I try to do, is showcase the dishes the Chef has created. I hope I introduce wines that customers may not have thought of. I love sharing with people who are interested in wine but also in the people I am working with.
What do you aim for when you are putting together a list ?
A bit of everything;  I like to balance. The chef is Scottish, but his main flavours are of a European style, but his influence is from all over the world with a French base. I like to say our chef is an artist. So we need to follow the influences of his cuisine
The strangest question you have been asked during service ?
I don't think is any strange question; there is only strange answers.
Passions other than wine ?
Music, but I don't play any more. I love jazz, modern jazz, fusion jazz, African jazz. All music with a jazz base. This is what I listened too here, it helped me to relax before this competition
Did you visit any bars or restaurants while in Adelaide ?
I didn't have any time to do much of that here, it was all spent competing. On the last night we went to Mother Vine. It was incredible, it was a very good list, very fair prices. There was also the East End Cellar facing it, that was good also. These two were just around the corner from our hotel, they were fantastic, great feeling and atmosphere.
I might say we have also been to Penfold's Magill Estate new casual 'Kitchen' restaurant. The food was beautiful. Great quality of charcuterie, but there was this chicken I had. I've never eaten chicken like that before. Incredible meal, beautiful, really beautiful. It was a great place.
Australian wine, any thoughts ?
Before the competition Australian wine was not my strong point. Not because I wasn't interested, it's a matter of having time. I'm still learning. I study all the wines of the world. Having been here, I'm now very interested in Australian wines. In London we get wine from everywhere.
Being a sommelier in a London restaurant you need to know all the wines of the world. You need to go cover all the subjects. Coming here this time was a great opportunity to learn some more about Australian wine.
Today we are going to three Barossa wineries, Yalumba, Rockford, and John Duval. I'm looking forward to the day.
Memorable wines you have had recently ?
I'm a big fan of Italian wine, I really like Nebbiolo, Sangiovese. My most recent fantastic memory of one wine was a Domaine Leflaive, 2005 'Les Pucelles' Puligny-Montrachet Premier Cru from France. That's really the last memory of a great wine I have.
Who's influenced you and who do you admire ?
The person I admire the most is Gerard Basset. He's known as the sommelier's sommelier. In 2010 he was acclaimed the best Sommelier in the world. I've met him a few times, I know people working with him now and I know people who've worked with him in the past. For me he's a reference. In terms of skill, in terms of concept, in terms of knowledge, he is the most incredible Sommelier. The most respected Sommelier I have ever met.
I like to talk about my Head Sommelier at Medlar Restaurant, Clement Robert as well. He has been a mentor to me for the past three years. He just became Master Sommelier last August. Seeing him work has been an inspiration. He push me a lot, helped me to know myself better. He is just a great Man.
Why do you do what you do ?
It's a funny question. I'm going to give you an image that I hope describes it. When I was playing music I was playing bass, and for me bass was a bit like my personality. Kind of between the rhythm the harmony and the melody you're supporting everything in a way. And I think that's what a good sommelier does in a restaurant. The chef is a singer or the star playing the melody, the waiters are the drummer the sommelier is the in-between to make the experience better. It's a support role. And then there are the times when you have your moment – you're at the table, doing your solo, showing off a bit talking, suggesting, decanting.
This role suits me perfectly.